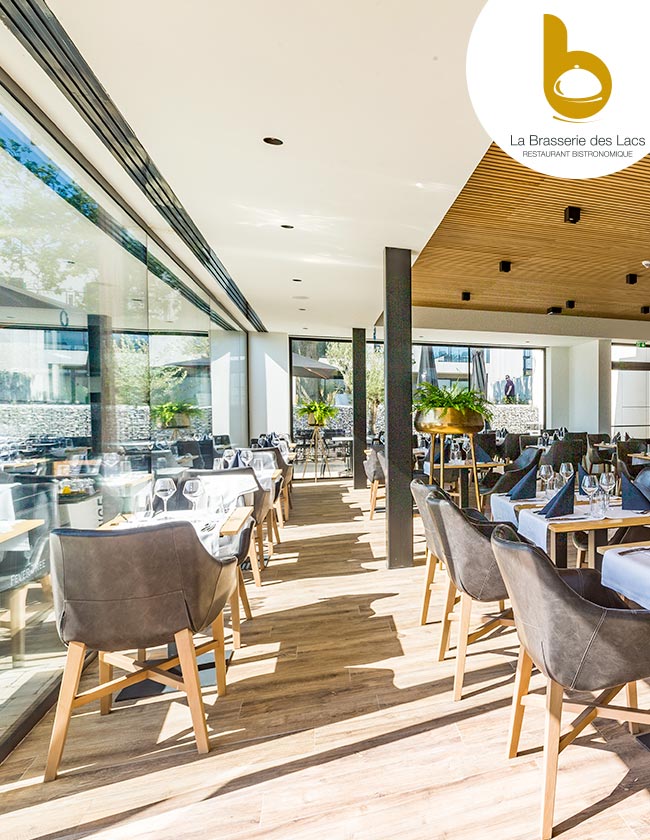 La Brasserie des Lacs
Located on the shores of the Plate Taille lake within the Golden Lakes hotel resort, the Brasserie des Lacs restaurant welcomes you for a pleasant moment of gustatory pleasure.
During your stay at the Lacs de l'Eau d'Heure, go to La Brasserie des Lacs for an excellent meal in good company in a unique setting on the lakefront.
On the terrace or inside, have a drink or enjoy your menu while contemplating the soothing panorama of the lake and its surroundings.
Savor the food delicately prepared by our chef who wants to make you discover the local and seasonal products in a friendly atmosphere.
---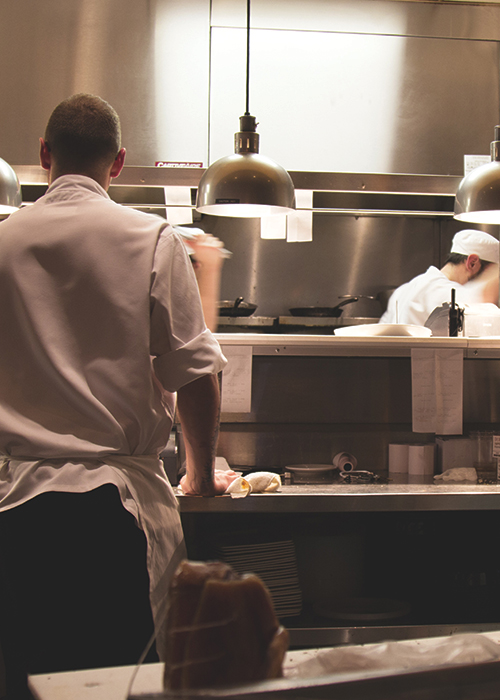 Opening hours
The restaurant La Brasserie des Lacs welcomes you 7 days a week.
Opening hours
!! The restaurant is open for lunch during school holidays or on request !!
Monday: 6pm - 8.30 pm
Tuesday: 6 pm - 8.30 pm
Wednesday: 6 pm - 8.30 pm
Thursday: 6 pm - 8.30 pm
Friday: 6 pm - 9.30 pm
Saturday: 6 pm to 9.30 pm
Sunday: 12.30 to 2 pm & 6 pm to 8.30 pm
Booking required, either by phone at the following number (+32 (0) 71 23 24 33), or online via the button below.
---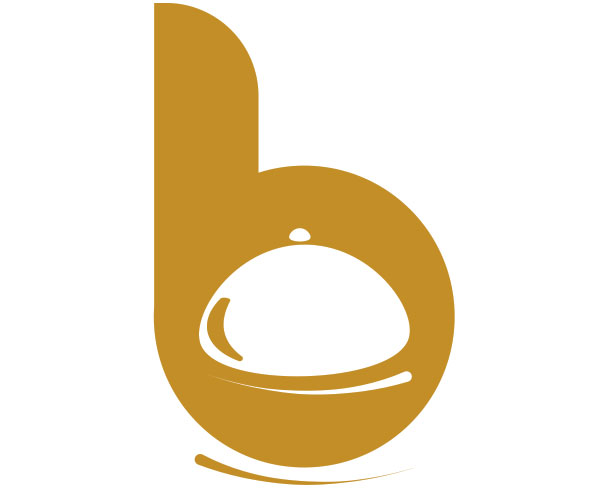 A restaurant open to all
The Brasserie des Lacs is a restaurant open to the public, it is not exclusively reserved for hotel guests.
How to get there?
Access to the restaurant through the gate of our hotel resort. Then follow the arrows "La Brasserie des Lacs" to the parking. The restaurant is accessible via the stairs on the left of the hotel reception.
Other information
PMR access via elevator in the reception
Suggestions proposed according to the seasons
Vegetarian courses, children's menu.
Public parking
Terrace
Air conditioning
Visa, MasterCard, Maestro, Bancontact
Dogs not allowed inside the restaurant (terrace only).
---