Eau d'Heure Lakes - Best holiday destination in Belgium
A NEW HOLIDAY DESTINATION
You're looking for a holiday destination for time with the family, as a couple or among friends? A place where you can relax while also making use of different infrastructures?
Eau d'Heure is that ideal destination!
In their conserved setting, where lovers of nature and water can fully revitalize, the Eau d'Heure Lakes are the biggest man-made bodies of water in Belgium.
FIVE LAKES, LONGEST COAST LINE IN BELGIUM
The Eau d'Heure lakes are five in number: Plate Taille, on whose banks the Golden Lakes Hotel stands, Feronval, the Eau d'Heure, Ry Jaune and Falemprise.
These lakes have a total surface of 6.17km², making the Eau d'Heure estate the biggest water park in Belgium. The total length of the banks is 67km, which makes it the longest coast line in the country.
IN THE HEART OF THE BELGIAN ARDENNES
Straddling the Provinces of Hainaut and Namur, set in a unique corner of greenery in Wallonia, the Eau d'Heure Lakes estate is less than an hour from Brussels and the major cities of Wallonia (Charleroi - Mons - Namur). You can get to Brussels South Airport in just 20 minutes.
Its closeness to the Hauts de France also makes it a favourite holiday destination for our French neighbours.
---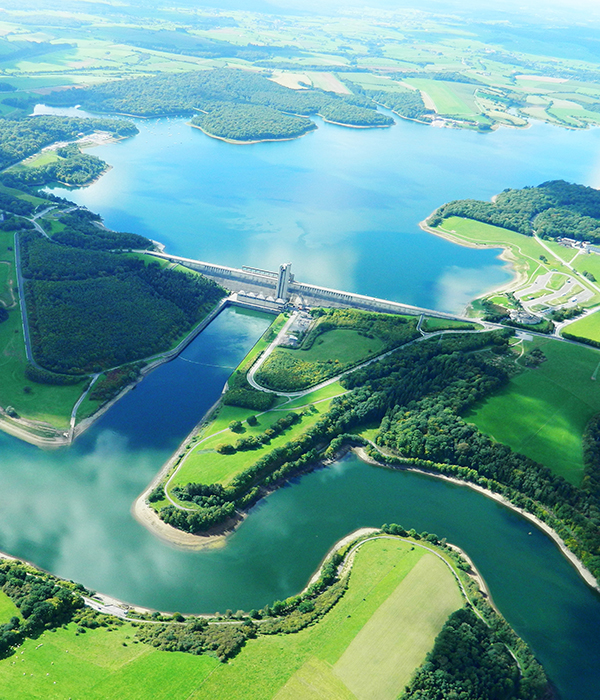 LAND OF LAKES
EUROPEAN DESTINATION OF EXCELLENCE
In a natural setting of exceptional beauty, the Land of Lakes - Eau d'Heure Lakes, boast 1,800 hectares of water, woodland and countryside.
With its many water, aquatic, culinary and cultural activities, the Eau d'Heure Lakes is a true haven of peace and quiet, conducive to relaxation and wellness.
This unique touristic offer resulted in the Eau d'Heure estate being recognized by the European Union in 2010 with the award of the coveted EDEN, European Destination of Excellence, label.
FIND OUT MORE
---
Activities
SOMETHING FOR EVERYONE
Eau d'Heure Lakes now offers a wide range of sporting and relaxation activities in an exceptional setting.
Enthusiastic walkers or keen cyclists can appreciate the beauty of the local landscapes to the full, while water sports fanatics will find it hard to choose from the many activities such as kayak, jet ski, water ski and much more besides.
Eau d'Heure Lakes is a true haven of peace and quiet where there is always something to do, for young and old alike.
Discover all the available activities at Eau d'Heure Lakes on our "Activities" page.
ALL ACTIVITIES AT EAU D'HEURE LAKES
---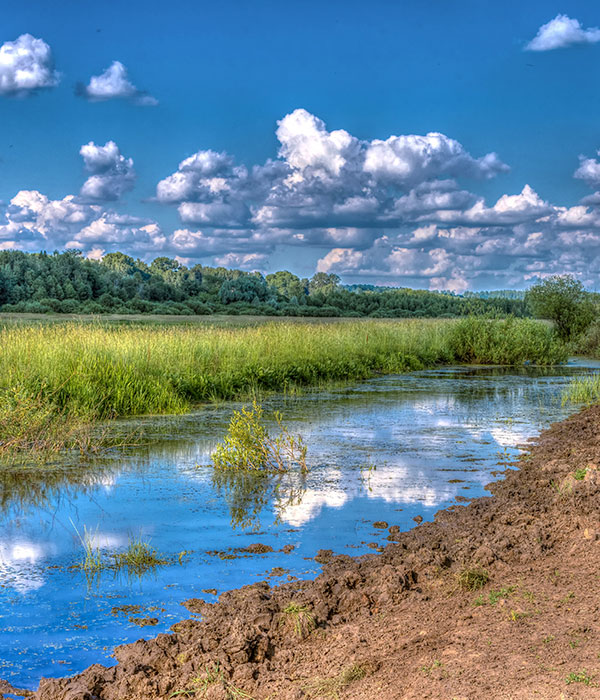 THE ORIGINS OF EAU D'HEURE LAKES
SOME HISTORY
The name of the Eau d'Heure Lakes goes back to last century.
The Eau d'Heure is a small stream rising in the Fagnes, a region in the south of Belgium, and flowing into the Sambre at Marchienne-au-Pont.
During the 1970s the Walloon Region decided to build a hydroelectric power station there with artificial reservoirs.
And thus the Eau d'Heure Lakes were born.