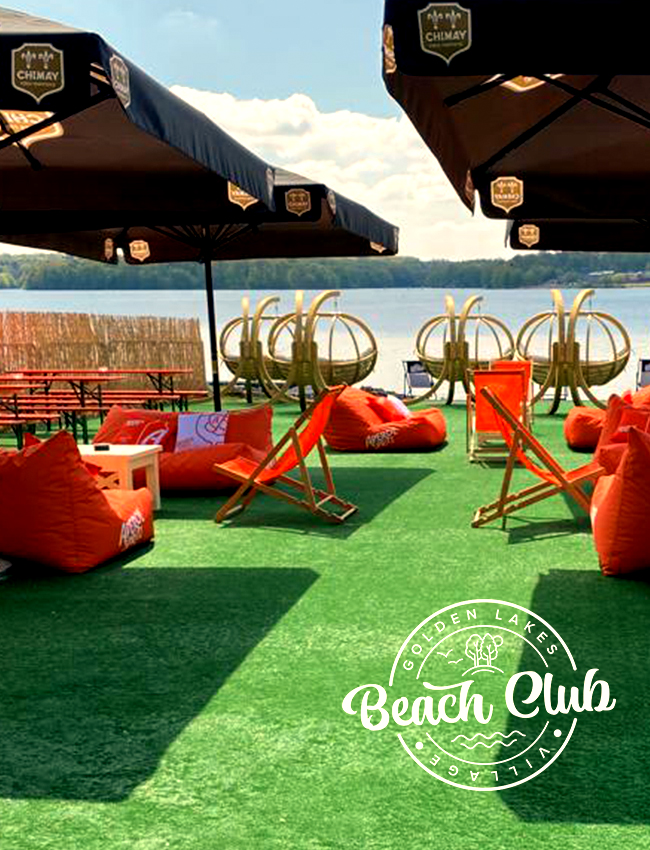 The Beach Club at Golden Lakes
Your moment of pleasure at Eau d'Heure Lakes
- DRINK SIDE -
During your stay at Golden Lakes, relax on the Beach Club terrace while enjoying an incredible 180° view of the Plate Taille lake.
Enjoy a local beer or a refreshing beverage from the comfort of our lake view lounges.
- FOOD SIDE -
To take away or to eat on the spot, let yourself be tempted by one of our home-made burgers. Accompanied by a portion of fries, these burgers are prepared in our Beach Club's food truck.
OPENING HOURS
July-August
Open 7/7 from midday to 9pm.
Catering from noon to 3pm and from 6pm to 9pm (burgers and snacks only on weekends)
April - June - September
Friday : from 4pm to 7pm
Saturday: from 12pm to 7pm
Sunday: from 12pm to 7pm

NB: opening hours may vary depending on the weather!
---